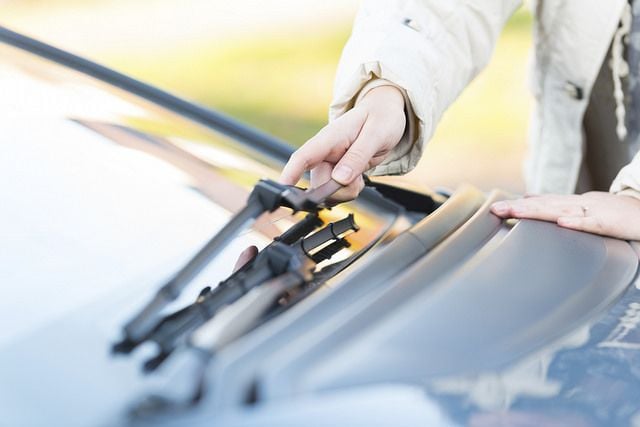 Your windshield wipers are one of the most important safety components of a vehicle. Fortunately, they're also easy to maintain and fairly easy to replace, if necessary. Here are a few tips towards proper windshield wiper maintenance, from us here at Shults Resale Center.
Recognize Damage
The first step to proper windshield wiper maintenance is to recognize common problems. Fortunately, windshield wiper problems are fairly straight forward. If the wipers are streaking, skipping, or splitting, odds are they need maintenance. Different environmental factors can cause different damage to wipers. Sand and dust, for example, can damage the rubber, while oil will reduce the wiper's efficiency.
Clean Regularly
Cleaning your windshield wipers is just as straight forward as recognizing a problem. Wipe the rubber down with a damp paper towel. You can use the squeegee to clean your wipers every time you stop for gas too. Most importantly, avoid using your windshield wipers to remove ice if you wish extend their lifespan significantly.
Don't Be Afraid to Replace
Windshield wipers are one of the cheapest parts of a car to replace. If your old wipers are clearly not cutting it, don't hesitate to replace them with a new set. Doing so ensures that your view of the road won't suffer in the future. Reduced visibility leads to a slower reaction time, and that's not something any driver wants. Replace your windshield wipers every six months for best results. 
Need help replacing your wiper blades? Shults is here to answer your questions. Contact us today and let us assist you!