In the state of New York, every vehicle registered within the state must get an inspection at a DMV-licensed inspection station every 12 months and when ownership of a vehicle is transferred. Once the inspection has been completed, a valid inspection sticker must be visibly displayed on your vehicle.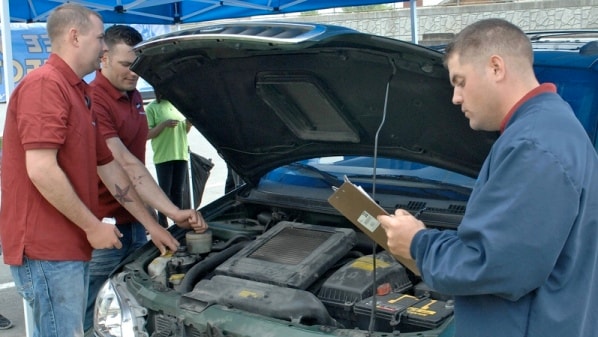 Consequences for failing to have your vehicle inspected and not having a valid inspection sticker include:
●        receiving a fine
●        receiving a parking ticket
●        inability to renew the registration of the vehicle
Most inspections must also include an emissions inspection or diesel emissions inspection at the time of the safety inspection. Criteria for vehicles exempt from this are listed on the official New York DMV website.
If you have a vehicle registered to the state of New York, you can have your vehicle inspected at any DMV-licensed inspection station. These are identifiable by the yellow and black sign labeled "Official Inspection Station." Motorcycle inspection station signs are blue and orange.
When you purchase a vehicle from a dealer, it is the dealership's responsibility to have the vehicle inspected within 30 days of the date of sale and before it is delivered. However, if you purchase a vehicle from a private seller, you must have the inspection performed, but will be given a 10-day extension.
Have any more questions or concerns about vehicle inspection requirements in New York? Just contact us here at Shults Resale Center and we'll be happy to help.