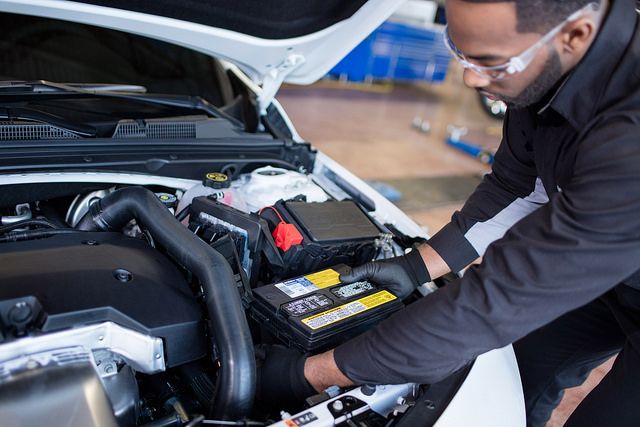 Considering it's a major component of your car, proper car battery care is nothing to neglect. A dead battery on the road can mean an expensive towing bill and service charges, especially if you're far from home. Fortunately, giving your car battery the attention it deserves isn't difficult and can be done in about 10 minutes. Here's a quick guide to proper car battery care, from us here at Shults Resale Center.
Cables
Start off by cleaning the cables that connect to the batteries. Scrape away corrosion with a post cleaner. Disconnect the cables and start with the negative one to avoid potential damage or injury. Avoid prying on stuck cables. Once removed, clean the battery terminals in full.
Electrolyte
Remove the battery cell covers. Check the water-acid mixture to make sure it's around half an inch deep or that it fills to the bottom of the hole. Add water, if necessary, and avoid overfilling the cells. Some vehicles have no-maintenance batteries. Simply check to see if the charge indicator is green and you'll be good to go.
Charge
Finally, test the condition and charge of the battery by squeezing the ball in each cell to test the electrolyte. Draw the solution into the tester. If one cell reads different from the others by 0.05, it's time to replace the battery. A full charge comes out to 1.265 or higher.
If you'd rather have a professional check your battery, feel free to swing by and see us at Shults Resale Center. We'd be happy to help!